Aerial Tour / Helicopter Ride
Get a glorious bird's-eye view of the entire city of Dubai on board a luxurious helicopter. For up to 25 minutes, feel like a bird soaring over the gorgeous city of Dubai with fantastic views of the Palm, Burj Al Arab, Burj Khalifa and so much more! Each helicopter seats 6 with 3 window seats for ideal viewing. You'll take off from one of the best views of Dubai: Atlantis on the Palm. You will then soar over the beautiful Arabian Gulf coastline passing over the Jumeira Beach Hotel, taking in pristine views of the Burj Al Arab, Burj Khalifa, and the World Islands.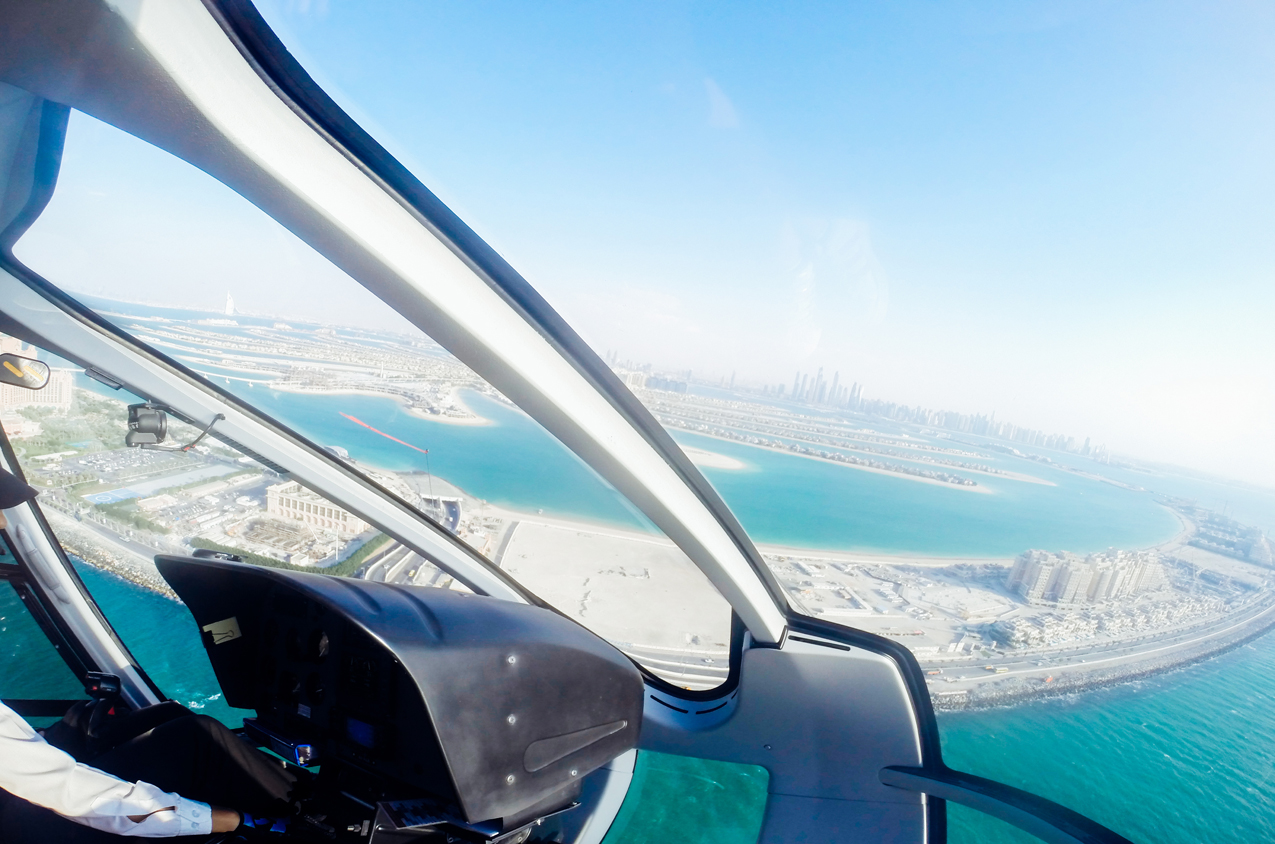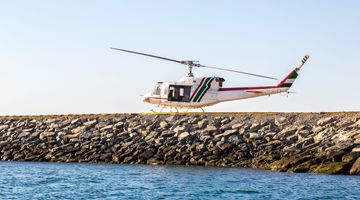 Aerial Tour / Helicopter Ride
Desert Safari
Ride the golden sand dunes of the Arabian desert seated safely in expertly-driven 4-wheel drives. It'll be a rollercoaster ride unlike any other. Your experienced drivers will take you on a ride unlike any other where you'll get a beautiful view of the sunset atop the highest dune and then settle down at an authentic Bedouin campsite. While there, you'll be treated to complimentary tea, coffee, soft drinks and also get a chance to apply the traditional henna on your palms or shop local dresses.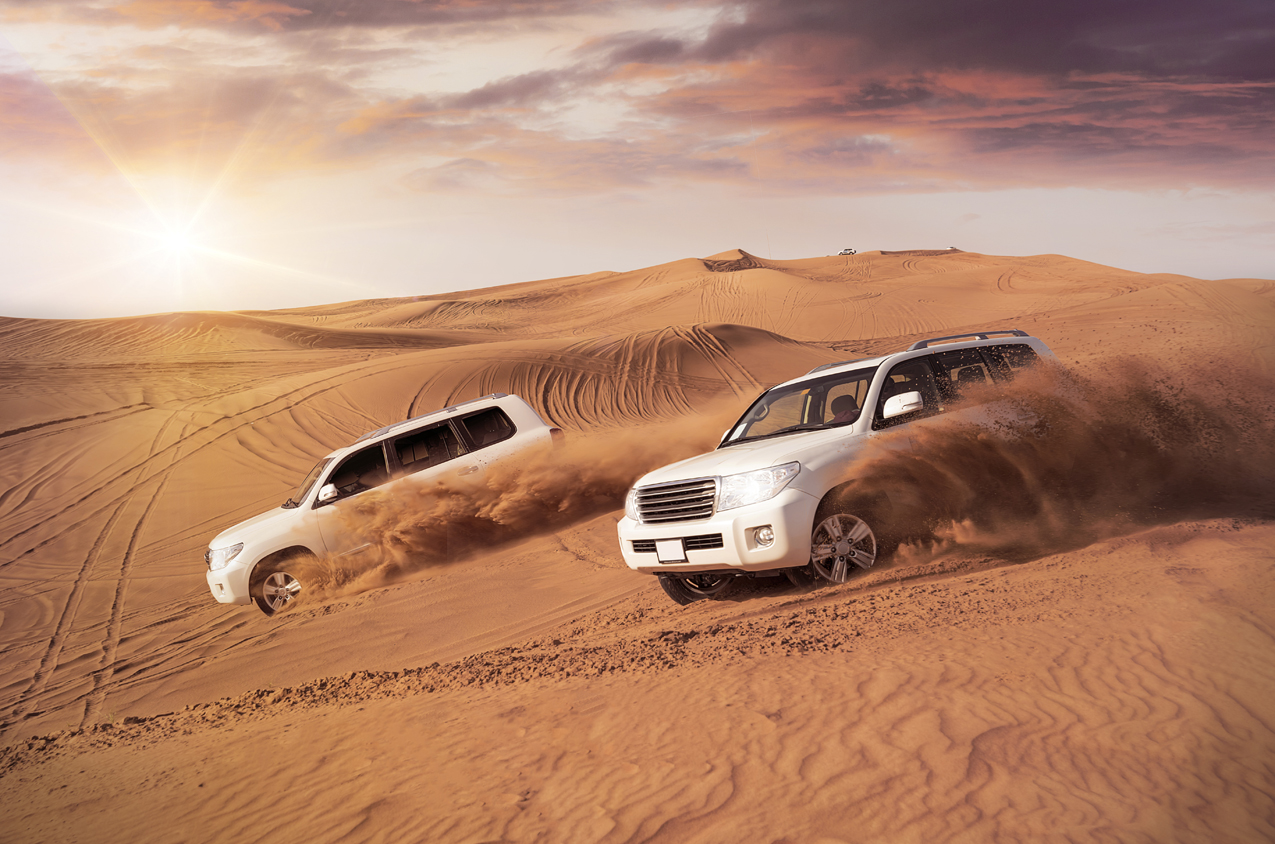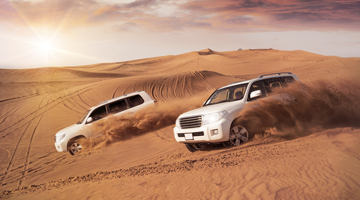 Desert Safari
Luxury Hummer Safari
If a conventional desert safari doesn't excite you enough, how about a Hummer Safari? We'll take you in a classic H2 and treat you to an exclusive desert safari. That's not all, after bashing some dunes, treat yourself to some sand boarding from atop a dune. End it with a perfect sunset standing atop one of the highest dunes and experience a magical Bedouin campsite where you can sip on some refreshing tea, coffee and soft drinks.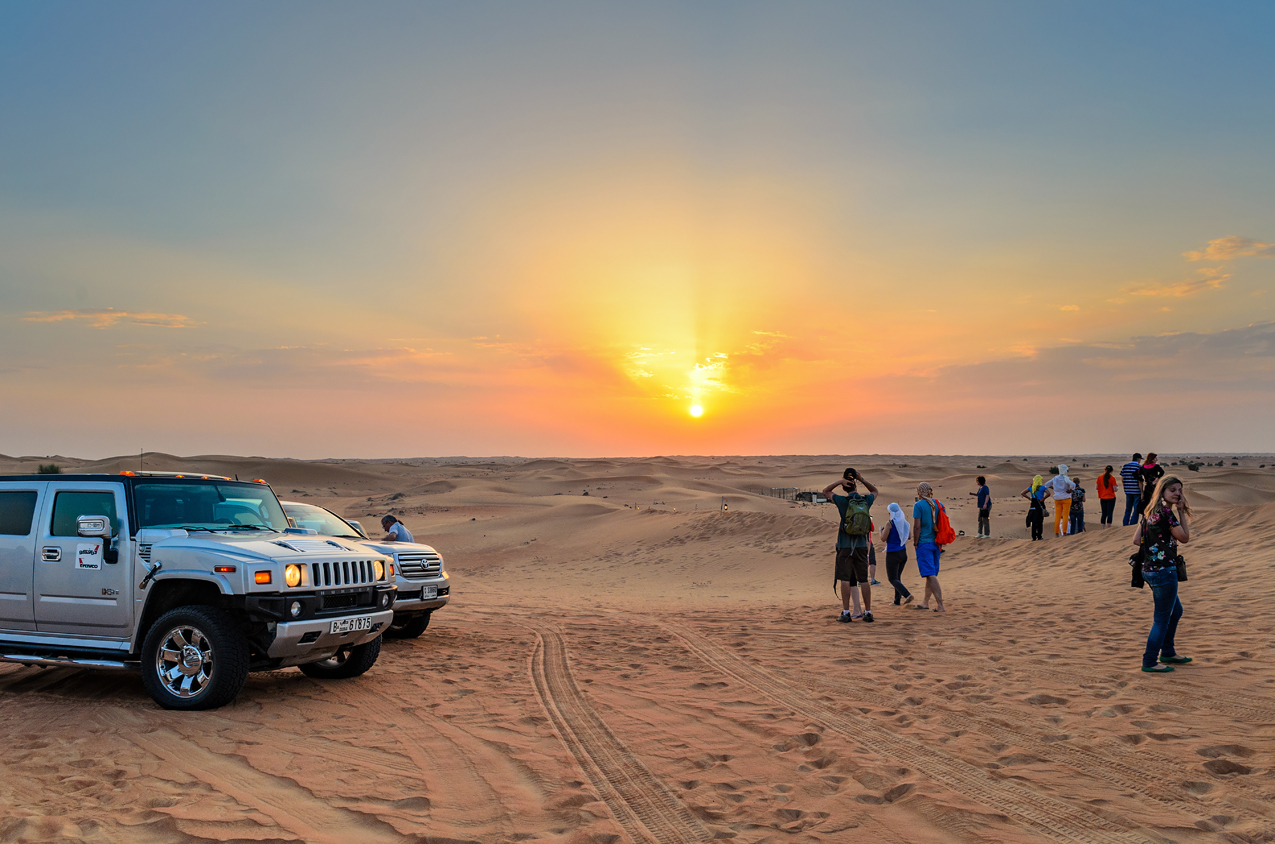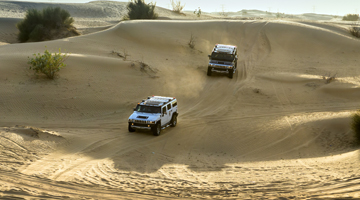 Luxury Hummer Safari
Sky Dive
Skydive Dubai is one of the the world's best skydiving locations. Not only do you get a spectacular aerial view of the Palm as you jump, you have the peace of mind knowing you're being taken care of by some of the world's foremost jumpers. The venue holds multiple Guinness World Records and has developed two of the foremost skydiving locations worldwide. A tandem jump for beginners from 13,000 feet above the Palm Jumeira is an incredible experience and should be on everyone's Dubai to-do list.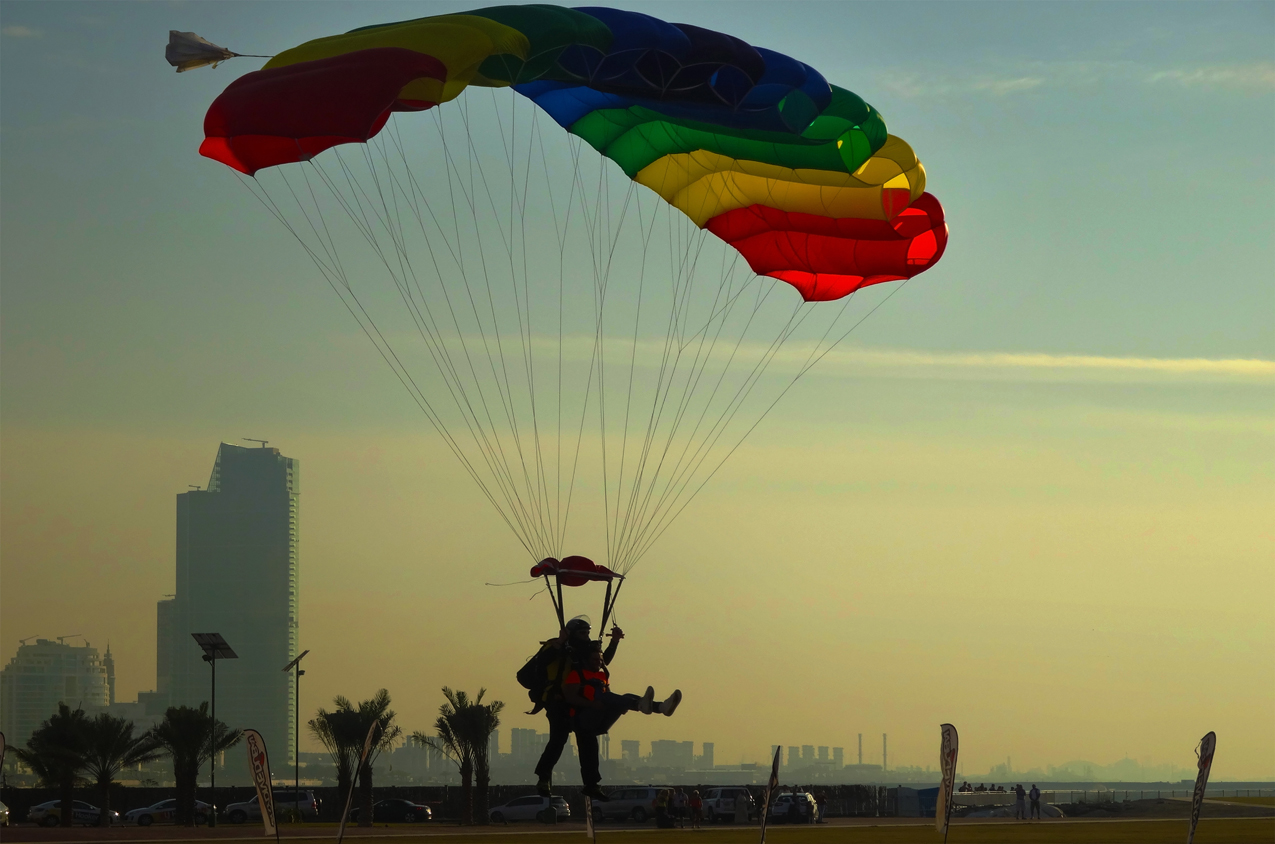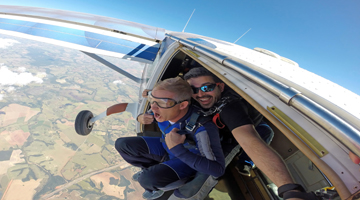 Sky Dive
Unique Seaplane Tour
Hop on a Seaplane tour of the magnificent city of Dubai. Take in the astounding skyline while you pay a visit to some of Dubai's icons. Glide above the majestic waters of Dubai and marvel at the world's tallest buildings, the Burj Khalifa. Then fly through the man-made wonder that is the Palm Islands in Jumeira. It's the only way to experience Dubai.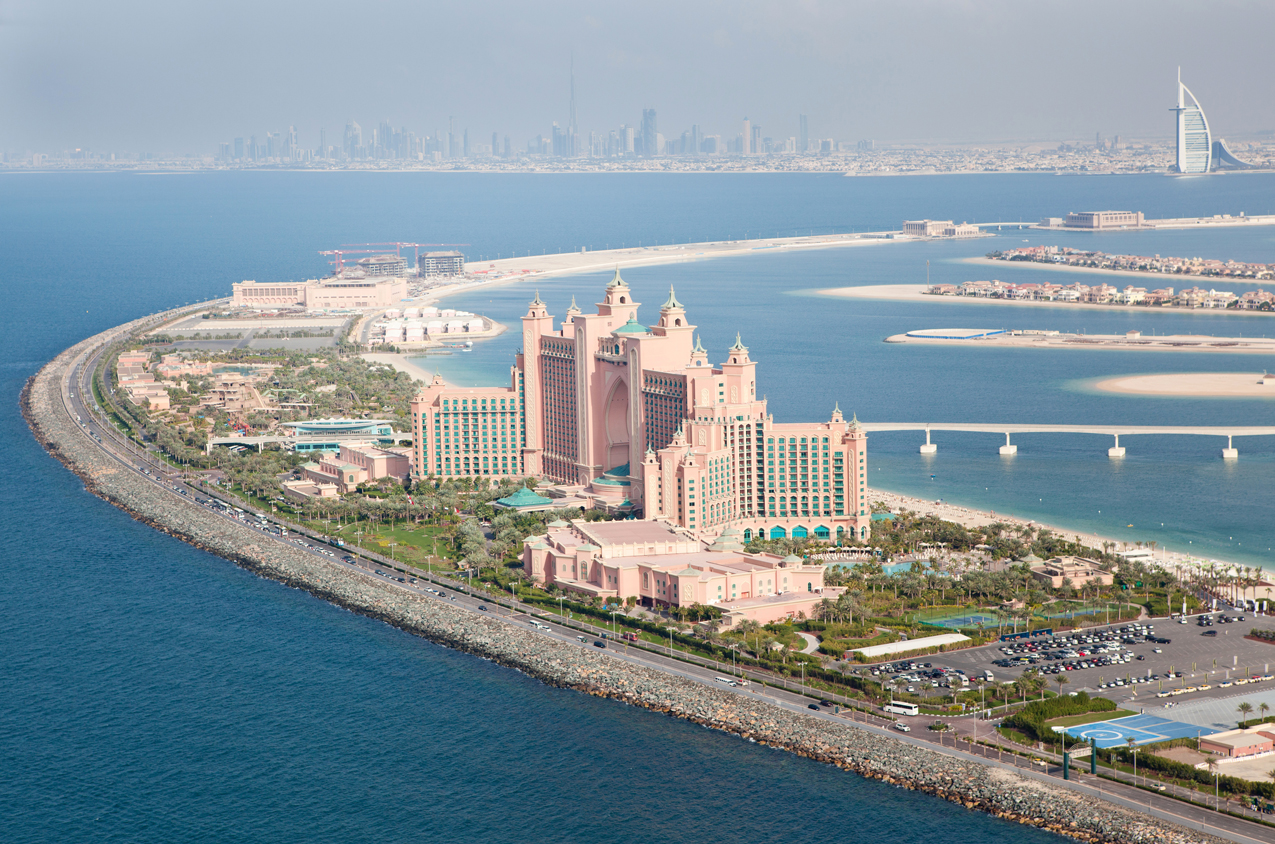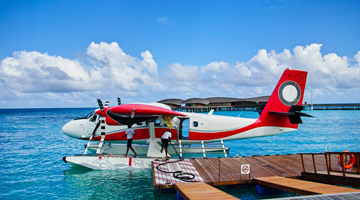 Unique Seaplane Tour
Yacht Cruise
Dubai and water-related activities go hand-in-hand. The Dubai Canal is just one of many water-based attractions in Dubai so it goes without saying you need to get on a yacht cruise to get a full Dubai experience. You can cruise Dubai by sea or just party it up on a yacht with friends and family. There are several different kinds of cruises to choose from.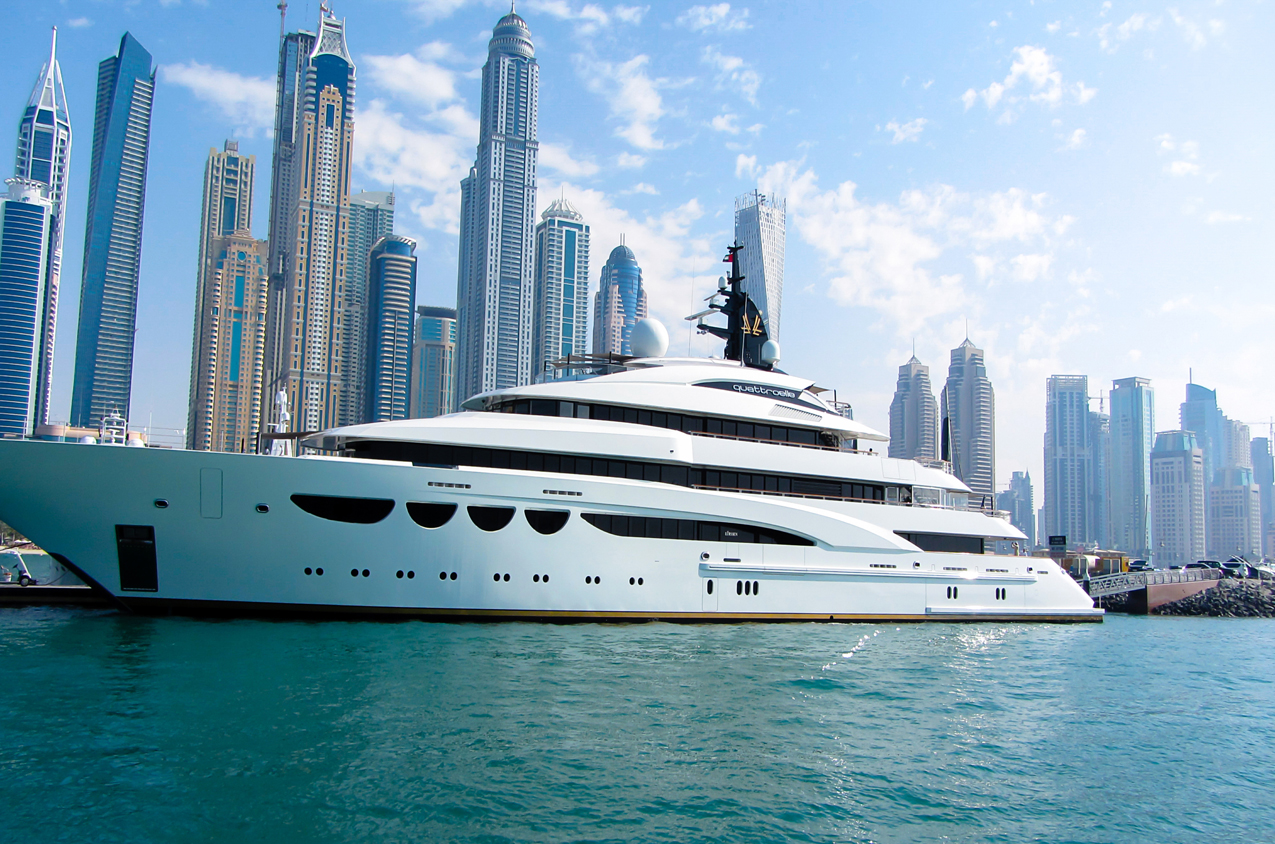 Yacht Cruise
Dolphinarium
Dubai Dolphinarium is the first fully air-conditioned indoor dolphinarium in the Middle East. You'll get to see a variety of dolphins and seals perform tricks, interact with them through live shows and even have photo sessions with them. Entertainment for adults and educational for the little ones!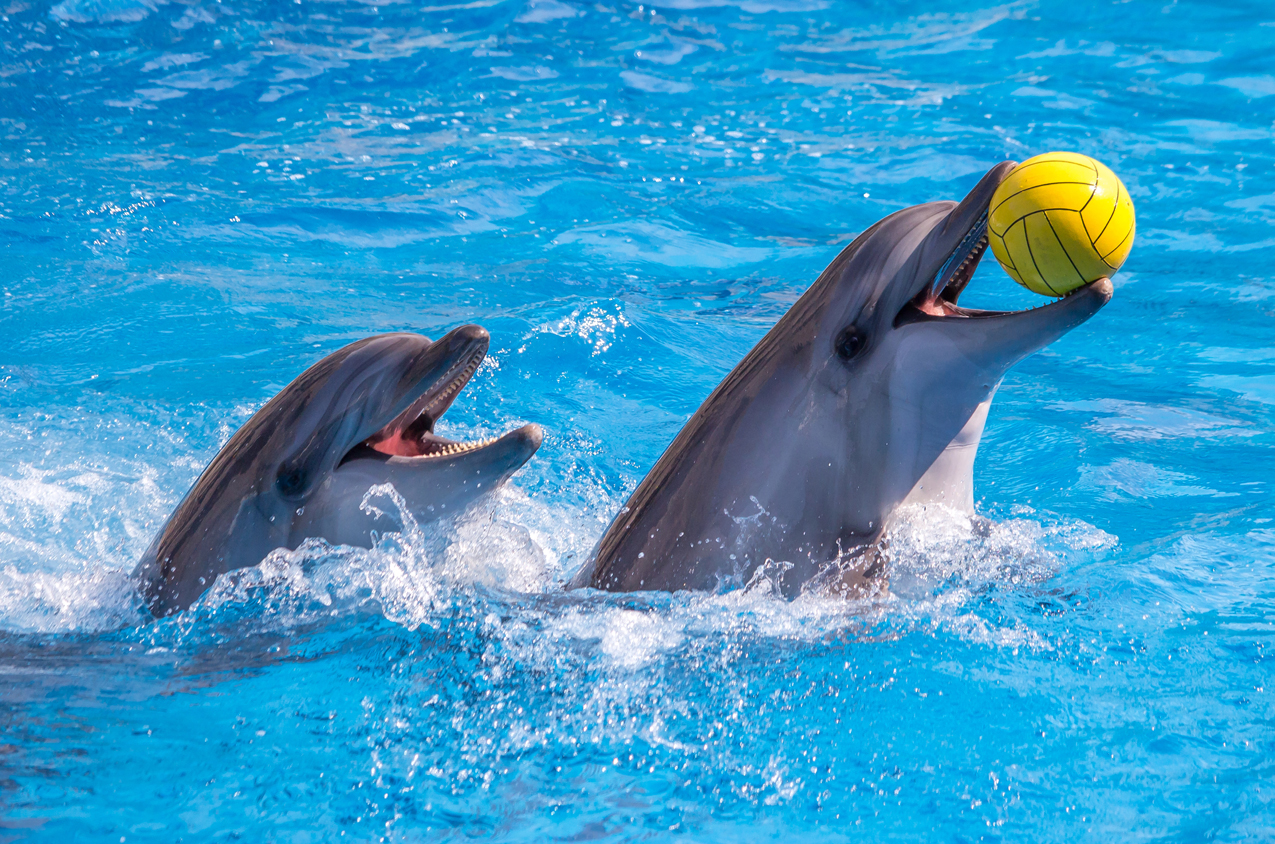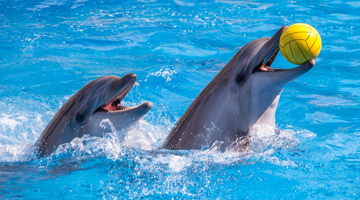 Dolphinarium
Ferrari World
The world's first Ferrari theme park and host of the world's fastest roller coaster makes Ferrari World a must-visit when you're in the UAE. Situated in the capital and just an hour's drive from Dubai, Ferrari World is located on Yas Island, a destination filled with fun things to do. The intense multisensory experience celebrates the Ferrari spirit and hosts more than 20 state-of-the-art attractions for families, fans and racing fanatics.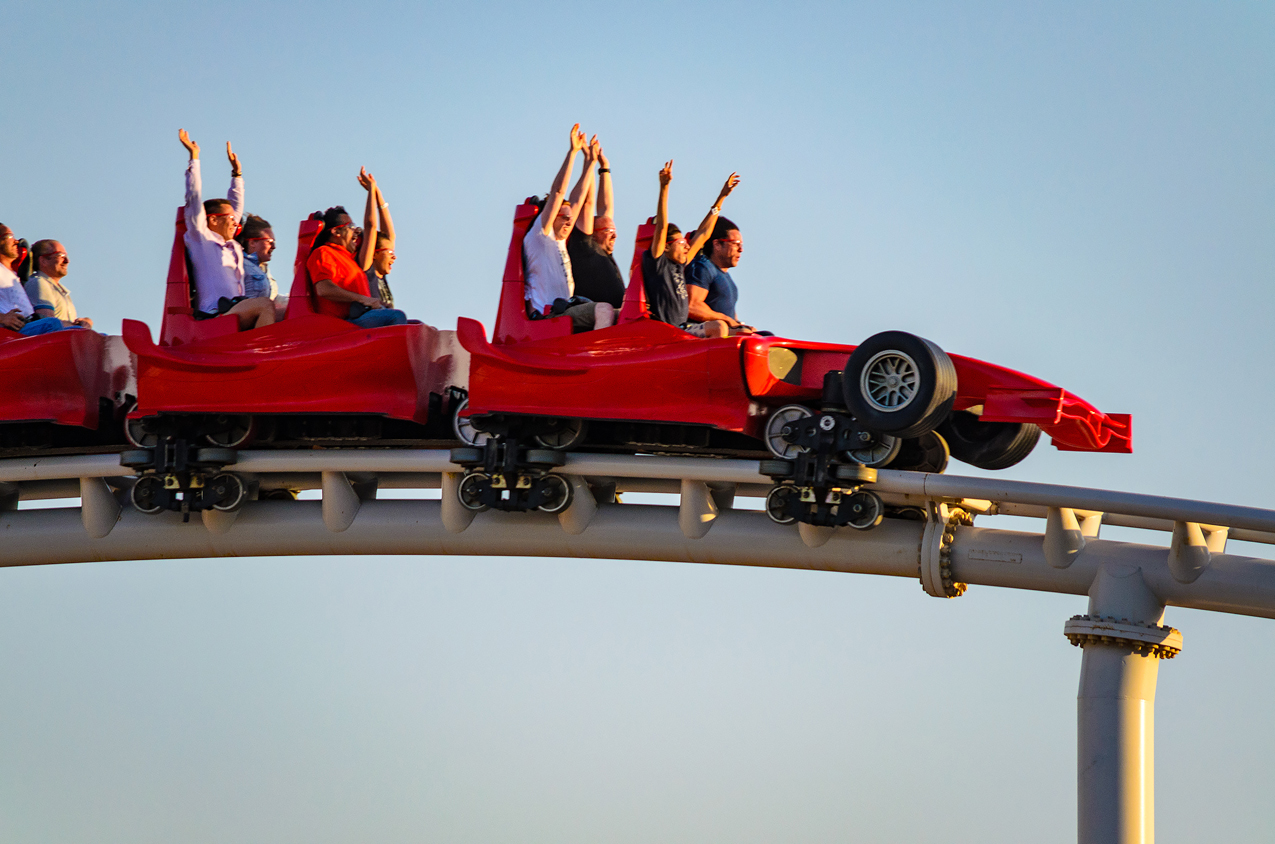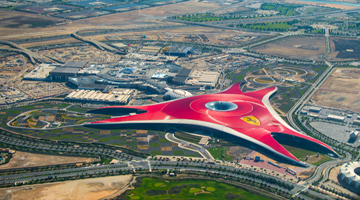 Ferrari World
IMG World
IMG Worlds of Adventure is the largest temperature controlled indoor themed entertainment destination in the world. The park is divided into four "epic zones". Two of the four zones represent global brands Cartoon Network and Marvel, while IMG Boulevard and the Lost Valley – Dinosaur Adventure zones are original concepts created by the IMG Group.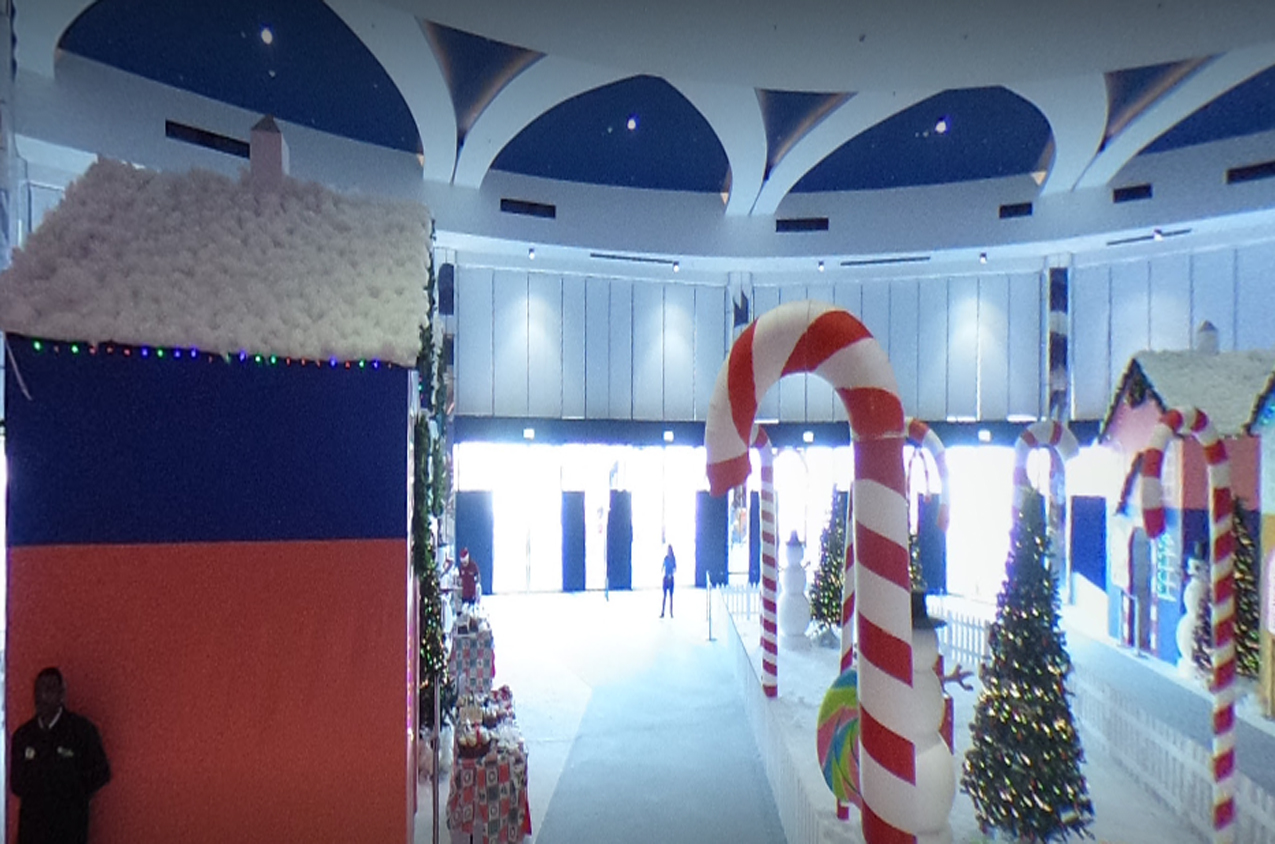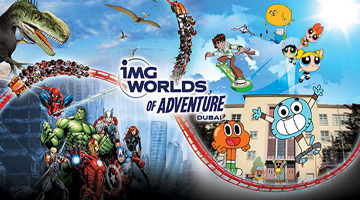 IMG World
Wild Wadi
Situated right in front of the stunning Burj Al Arab and next to the Jumeira Beach Hotel, Wild Wadi Water Park is the ultimate family fun destination. With over 30 rides and other attractions like Wipeout Flowrider and Breaker's Bay, it promises pure aquatic pleasure for the whole family.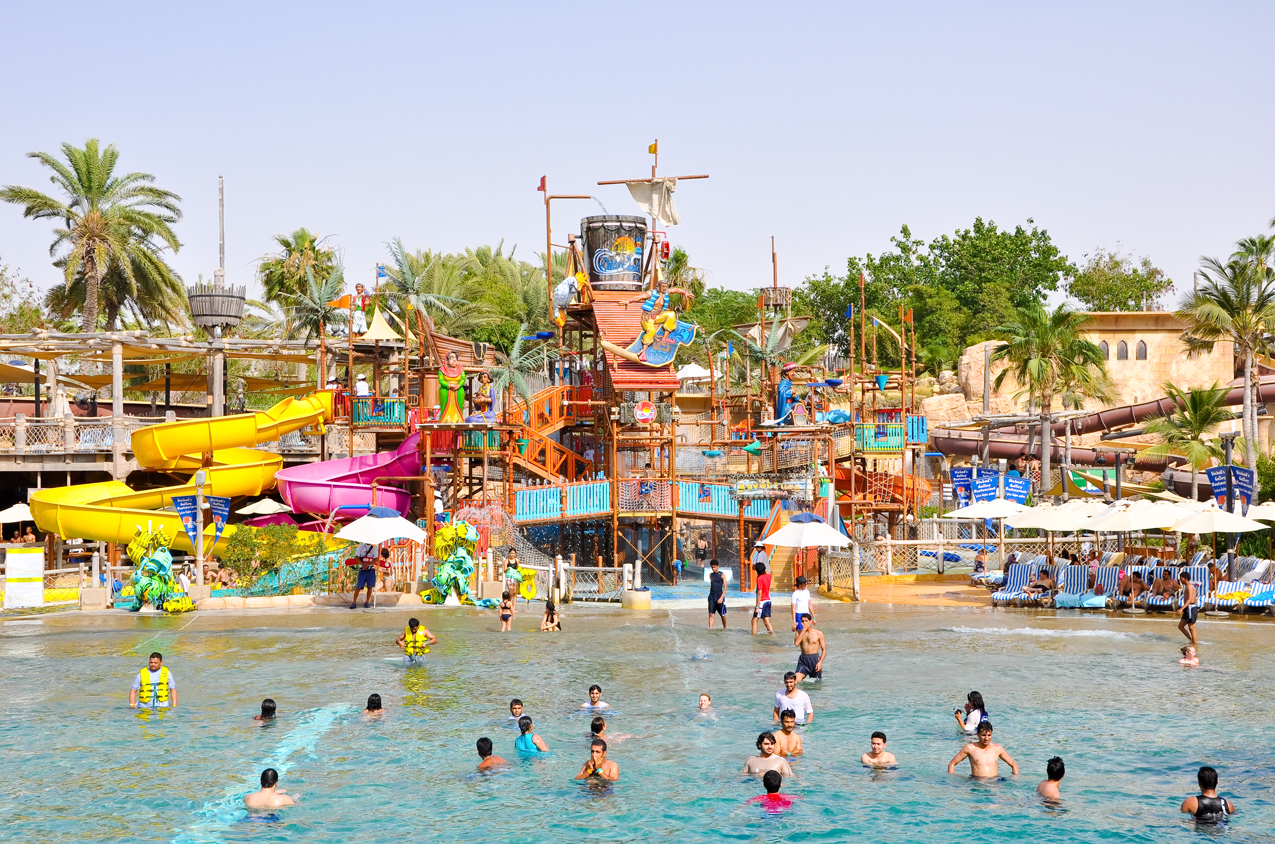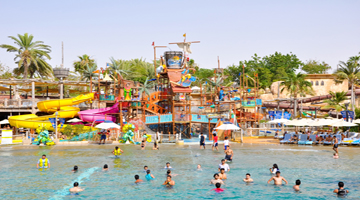 Wild Wadi
Aquaventure and Lost Chamber
Located within Atlantis The Palm, Aquaventure is the ultimate fun-day-out for the entire family. Spectacular rides and easy glides make Aquaventure the most exciting day out in Dubai. It covers 42 acres and houses Master Blasters, speed slide, rivers, rapids, lush tropical landscapes and access to a private beach. Discover the lost world of Atlantis and explore a labyrinth of elaborately themed chambers and discover a remarkable array of marine life, forgotten artifacts and mysterious scripts.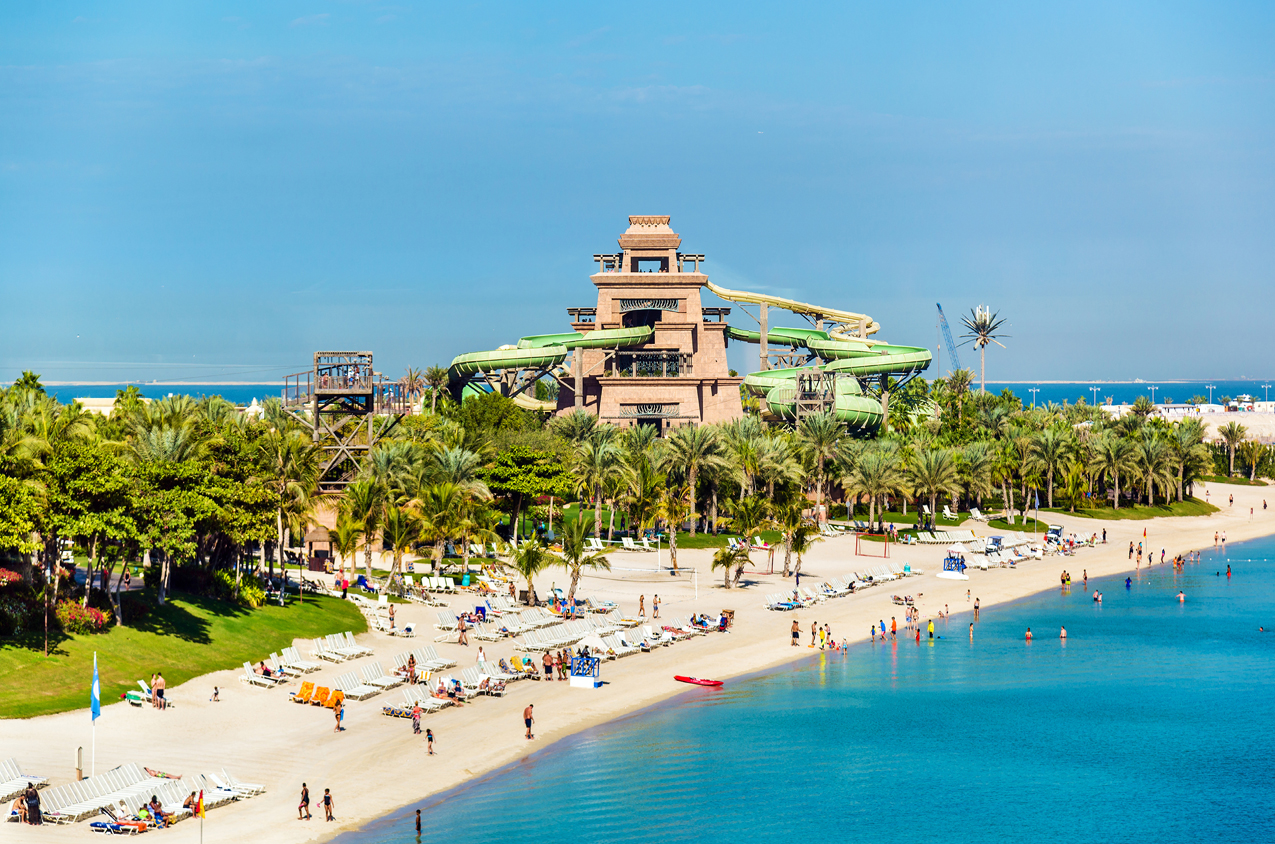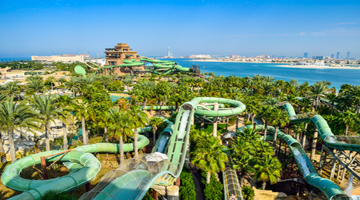 Aquaventure and Lost Chamber